Other Words
The list of words below have made there way here as they do not fall into any of the other categories.
---
Table

Acriflavine:
An antiseptic.
Arms-kote:
Armory or secure storage room for weapons etc.
Arrak:
Local drink (Alcohol).
Attah:
Cooking dough.
Baghs:
Orchards.
Baleful dirge:
Alcoholic drink made from fermented sap of a palm tree.
Bashas:
Bamboo hut.
Bawarchi:
Indian cook employed by the British army.
Betel nut:
Troops in India noticed the blackened teeth of the native people. The reason for this was the chewing of the Betel nut leaf. Used as a stimulant and to treat minor illnesses
Bhisti:
An Indian water carrier employed by the British army.
Bhutti:
A lamp.
Blanco:
A dye, compound used by British army. Blanco came in various colours, the most common being shades of khaki, and olive green.
Cadre:
Training - Cadre (French; pronounced 'ka drei') cadre is a military expression for a group around whom a unit is formed, or a training staff.
Charpoy:
A bed, frame strung with tapes or rope to form its base.
Chaung:
Burmese for watercourse or small river, can be as narrow as a ditch, or wide enough to handle small craft, during the monsoon period can be lethal to forge.
Chikors:
Hill partridges.
Chinthes:
Mythological animals, mostly lion, standing at the entrances to most Burmese temples and kyaungs.
Dhobi wallah:
Indian worker who did the washing.
Dhotis:
Rectangular one-piece cloth wrapped about the waist and legs.
Dushman:
Indian for Enemy.
Gharrie:
A two wheeled cart.
Hara-kiri:
Japanese ritual suicide.
Jiffs:
Japanese-Indian Fighting Forces or Japanese-Inspired Fifth-Columnists.
Lantana:
A thick scrub that resembles raspberry bushes. Impossible to advance through without cutting, but offers good concealment from a defenders point of view.
Machan:
A platform.
Mahseer:
Indian salmon.
Muleable:
A track or jungle terrain that mules are able to negotiate.
Naik:
Indian for corporal.
Pi dogs:
Wild dogs.
Pongyi kyaung:
Holy place.
Pongyis:
Burmese monks.
Rakshi:
Rum.
Redoubts:
System of strongly fortified defensive emplacements.
Roti:
Bread. From the Hindustani word roti.
Rooti Gong:
Long Service and Good Conduct Medal.
Sahib:
Indian for Sir.
Sangars:
Low walls.
Shabashe:
Well done (Indian).
Shikaree wallah:
Hunter.
Surra:
Primarily a disease of the horse but it can affect a wide range of vertebrate animals, causing wasting.
Squares:
Grids on a map.
Urdu:
Common dialect of the Indian Army.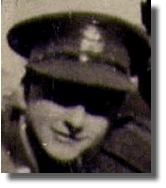 Unknown veteran
ref: s_8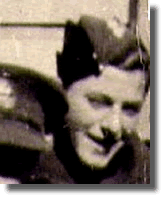 Unknown veteran
ref: s_9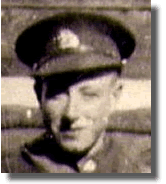 Unknown veteran
ref: s_10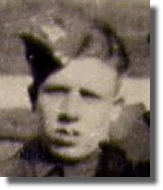 Unknown veteran
ref: s_11
Unknown veteran
ref: s_12