Return to A-Z Index
NAME: AUSTIN GEORGE FRANCIS
Initials: G. F.
Nationality: United Kingdom
Rank: Gunner
Regiment: 2nd Bn. Royal Berkshire Regiment
Attended: Royal Artillery
Service No: 5335627

Additional Information:
George Austin served in India/Burma, attending a number of courses, the Army School of Cookery Pona, India being one. He had a distinguished service record, making his way through the ranks over a period of 12 years.

This information was submitted by his grandson Steven Austin, who wishes to hear from anyone who has any information regarding his grandfather.

Additional information held by webmaster.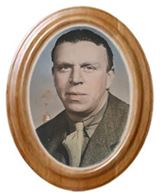 Gnr. George Austin