Return to A-Z Index
NAME: NEWEY, THOMAS
Initials: T.
Nationality: United Kingdom
Rank: Private
Regiment: 2nd Bn. Royal Berkshire Regiment
Date of Death: 1983
Service No: 14805276

Additional Information:
Pte. Thomas (Tom/Tommy) Newey returned home after serving his country from 1940-1946. Thomas also captained the battalion football team for over a year.

Submitted by Robin Greenhalgh, son-in-law on behalf of his wife. Tommy Newey is survived by his four siblings, Gillian, Graham, Joyce and Gary.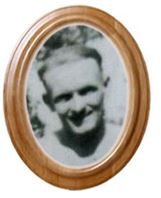 Thomas Newey