Return to A-Z Index
NAME: YOUNG
Initials: B.A.
Nationality: U/K
Rank: Lieutenant
Regiment: 2nd Bn. Royal Berkshire Regiment
Service No: U/K

Additional Information:
This veterans name has been added with the kind permission of the The Wardrobe museum, home of the infantry regiments of Berkshire and Wiltshire.

Additional information held by webmaster.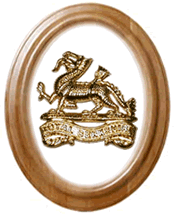 Image required