Cpl. Edward Casey
Army Service No. 5336509
Portfolio

Enlisted:

Cpl. Edward Casey enlisted into the Territorial Army at Hackney (East London) on 03 January 1938 aged 15. His trade on enlistment was recorded as a Wood Machinist.
Training:

His records also recorded that he attended a Rifle Course 15 May 1942.
Promotions:

Appointed Unpaid Lance Corporal: 22 January 1946.
Appointed Paid Lance Corporal: 22 January 1946.
Promoted Unpaid Acting Corporal: 01 August 1946.
Promoted Paid Acting Corporal 01 August 1946.
Souvenirs:

During his tour of duty Cpl. Edward Casey had a tattoo of a heart with a dagger through it, on his left arm with the words "India 1944".

For his family he brought home an ivory necklace and some cushion covers in royal blue silk with silver and gold fringing and embroidery of the Taj Mahal.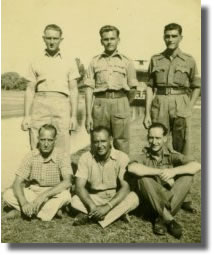 Edward Casey and friends - Maymyo Spring 1945.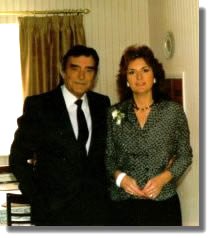 Edward Casey and daughter Kathy 1988.