Mjr. James Lowry Francis
Army Service No. 95637
Portfolio

Background:
James Lowry Francis (1920-1945).
Attended: West Hill Park preparatory school, Titchfield, Hampshire.
Attended: Sherborne School (Westcott House) September 1934-March 1938; 6th form (army class).
Attended: R.M.C. Sandhurst.
Biographical notes written by Major J.L. Francis's mother: 'James passed out of Sandhurst in July 1939, pending war having shortened his time there by 6 months. Just before passing out he was one of a small party of cadets to spend a fortnight at St Cyr by invitation of General Gamelin when visiting the RMC that summer. James was posted to the 1st Bn. Royal Berkshire Regiment then under the command of Lt. Colonel M.C. Dempsey (now Lt. General Sir Miles Dempsey) and served with it at Blackdown until on the outbreak of war he was transferred to the 2nd Bn. stationed in Lucknow. In 1940 he was appointed A.D.C. to Major General F.L. Nicholson (Commanding Lucknow Div.) with the acting rank of Captain which post he held for 4 months and then rejoined his Regt. In January 1943 he did a course at a Battle School and was retained as Instructor until May of that year. It was during James' time there that Desmond Ricketts also an Instructor & J's friend and contemporary at both Sherborne and R.M.C. met with a fatal accident. On rejoining his Regiment James took part in the intensive training of the 19th (Dagger) Division in which his Bn. was a unit and went to Burma in November 1944. This Division was recently quoted as being the first to cross and stay across the Chindwin, the first into Shwebo and the first to form a bridgehead across the Irrawaddy. It was on January 21st very soon after his latter action that James was killed while making a personal reconnaissance prior to an attack by his Company which he had commanded for about a year with the rank of T/Major.'
The following are extracts from letters sent to Major Francis's parents after his death:
Brigadier G.L. Blight: 'James of course served in the battalion during my command and a very efficient and diligent officer he was, always cheerful, always willing and anxious to help in whatever it was. Soon after mechanization began with us he became my T.O. at a time when a lot of planning, training, and hard work was required. He came through it splendidly and continually proved of the greatest help to me. He possessed more force of character than I ever remember to have met in one of his age, and it seemed to be developing so very much along the right channels that I had no doubt but that one day he would command one of the battalions. His passing is indeed a very real and great loss to the Regiment. He was so deservedly popular with all ranks that I know how they will feel about all this.'
Major L.J.L. Hill: 'He left Sandhurst a year after me and came out to India two months after I did, since then we have spent the last 5 ½ years out here always with the Bn. or near to it. I knew him very well and counted him among my best friends. To us, Jimmy's death is the greatest loss he was everyone's friend and very good with the men. To us, his death leaves a big gap which having known him for so long cannot be filled easily. Always cheerful and always keen he had all the attributes of the soldier, which qualities are not found in many. To you his parents, it may be some consolation to know that Jimmy was killed doing his duty as always and more than that no soldier can expect.'
Colonel S.H. Atkins: 'As you probably know I came from The Suffolk Regiment to command the 2nd Bn. just over two years ago and Jimmy commanded a company for most of that period. He was always a delight to work with, and had that happy gift of cheerfulness under the worst circumstances. He took endless trouble over the welfare of his men and was deservedly popular with them. To me he always gave complete loyalty and co-operation. During the early battles after our entry into Burma Jimmy and his company were detached from the Bn. and operated behind the Japanese lines for three or four days. I left just before he rejoined so did not hear the full story. The Brigadier told me however that he showed great courage and initiative and his handling of his company had a considerable effect on the Japanese effort.'
Thanks Go Out To:
Rachel Hassall - School Archivist Sherborne School, Abbey Road, Sherborne, Dorset.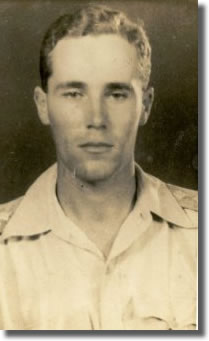 Mjr. James Lowry Francis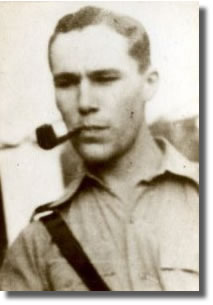 Mjr. James Lowry Francis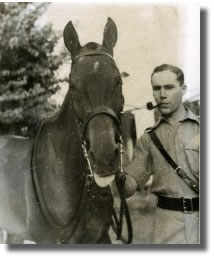 Mjr. James Lowry Francis