L/Cpl. Arthur Stocks
Army Service No. 5120749
Portfolio

Pre-war Occupation:
Painter and Decorator.
Enlisted:
Hereford on the 17/07/1940. Age 24.
Regiment:
Royal Warwickshire Regiment.
Attended:
B Company, 2nd Battalion The Royal Berkshire Regiment, around 1943
Under the command of Colonel John Hill.
Saw Action:
From November 1944 until he was evacuated with a knee injury towards the end of the Burma campaign.
Promotions:
Promoted to Lance Corporal, date U/K.
Hospital:
Hospitalised in Ceylon until he was shipped home to the UK in July 1945 for demobilisation.
Additional information:
Arthur Stocks appears in two books, both of which were written by his late commander. Slim's Burma Boys and China Dragons: a Rifle Company at War, Burma 1944-45.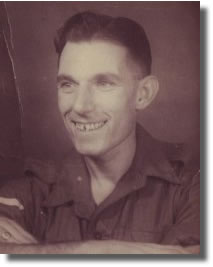 L/Cpl. Arthur Stocks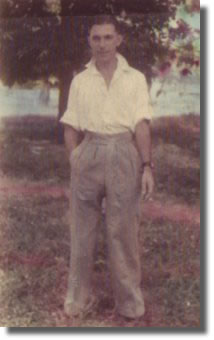 L/Cpl. Arthur Stocks