Sgt. Gilbert Scott Selwyn
Army Service No. 14400465
Portfolio

Pre-war Occupation:
Motor Mechanic.
Enlisted:
Wolverhampton 2.09.1942. Age 18.
Training:
Budbrook, Warwick.
Winchester, Preparation for 'D' Day.
Deal, Coastal Service.
Regiments:
Royal Warwickshire Regiment.
Royal Berkshire, Coastal Service.
2nd Battalion The Royal Berkshire Regiment.
H.Q. Coy Intelligence Section.
A, B, C & D Companies as required.
Embarked For Burma:
Liverpool aboard the Stratheden.
Training Burma:
Madras & Nasik.
Saw Action:

Kin-U, Kabwet
Shwebo
Mandalay Hill
Toungoo
Sittang River
Weapons:
Lee Enfield .303 rifle
Sten-Gun
Thompson Sub machine gun
Embarked For England:
Rangoon aboard the Stratheden.
Demobbed:
York April 1947 after 4 years and 7 months service to his country.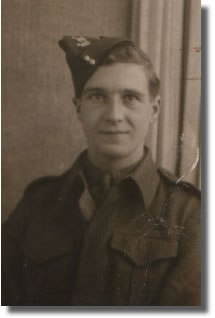 Sgt. Gilbert Scott Selwyn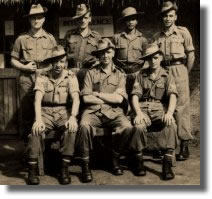 Sgt. Gilbert Scott Selwyn
Kalaw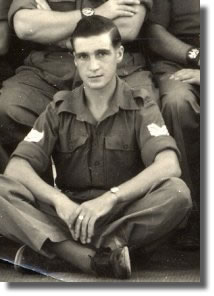 Sgt. Gilbert Scott Selwyn
Kalaw