Col. Lionel John Lindsay Hill
Army Service No. 77668
Portfolio

Educated:
Clifton College and Sandhurst.
Awarded:
Two half blues for the Pentathlon and Rowing
also a prize for Tactics.
Commissioned:
1938 Into The Royal Berkshire Regiment.
Posted:
2nd Battalion Royal Berkshire Regiment in India.
Active Service:
In Burma, awarded the Military Cross.
Commanded:
B and C Companies at Kabwet Hill 15R.
After The War:
His service included postings to the
School of Infantry, Egypt, Germany and then
to Cyprus for the EOKA emergency, where he received a mention in Despatches.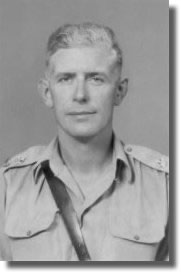 Col. Lionel John Lindsay Hill