Pte. THOMAS HILL
Army Service No. 5334556
Portfolio

Enlisted:
Thomas and his twin brother Edward (5334600) joined the army in London from their home in Wales in February 1933.
Served in Palestine 1934-1935.
India between 1937 and 1938.
Assigned to No1 Commando in August of 1941.
Discharged on 18th November 1942 permanently unfit for any form of Military Service' Para 590 (XVI).
Thomas Hill's twin brother Edward Hill of the 1st Bn. Royal Berkshire Regiment was killed in action at Dunkirk in 1940. See Comrades page.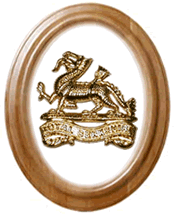 Image required