Hi and Welcome,
To what I hope will be a very successful partnership of fellow researchers & family members in our daunting task, a journey of the heart and a private mission that we have set ourselves in an endeavor to trace their footsteps.

This website is dedicated to my father and fellow Berkshiremen of the Territorial Army 5th (Hackney) Battalion The Royal Berkshire Regiment also 2nd Battalion The Royal Berkshire Regiment.

I have interviewed fellow Berkshiremen, recorded their WWII accounts of the Burma campaign and through this site attempt to complete a bigger picture.
.........Bless 'em all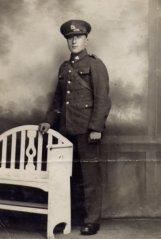 Pte. H.V. Sharman
1917 - 1999