---
Dame Vera Lynn, 'The Forces Sweetheart' reached her milestone on the 20 March 2017. On behalf of the men of the Royal Berkshire Regiment who fought in Burma wish you a HAPPY 100th BIRTHDAY.

Soldier who saw 'angel' sing
AT FRONT
Roy saw her sing in Burma

ONE of the few surviving soldiers to have watched Vera perform in Burma has told how he has never forgotten what she did for the troops.
...Roy Welland, 96, said it was like having "an angel" lift their spirits in the war zone.
..."I was quite lucky. I got a space almost at the front. I stood there and thought of home instantly," he says. "I can't put into words how it made us feel to have her perform, how it boosted morale. And I've never forgotten it."
...Roy, then a 23-year-old with the Royal Berkshire Regiment, fought the Japanese in the battle of Kohima just months before Vera's visit in September 1944. The veteran, from Colchester, even met her. He said: "She had a great loyalty for the country and is very nice. And she's a Cockney like me so of course I liked her."

Donated By: Nick Webster Features Editor On Behalf Of The Daily Mirror

[Read The Complete Article Mirror Online]
[View Sgt. Roy Wellands File]
Last Post:
Ex-Sgt. Gilbert Scott Selwyn. I have been notified today the 15 February that Scott of Wolverhampton peacefully passed away aged 92, with his wife Ann and family at his bedside. Scott or Scottie as he is known by his many close friends, my wife and I being privileged to count ourselves amongst them.

Scott is survived by his sons Kevin, Trevor, Andrew and Harvey. To know more about Scott's time at H.Q. Coy Intelligence Section, it is best conveyed by Scotties contributions to his beloved 2nd Battalion veteran's website. [Service Record][War In The Jungle][70th V.J. Day]
To Veteran's, their families and contributors, who have given so generously to the Veterans project.

I am very pleased to inform you that your contributions, were handed over on Friday 18 November 2016 to Mr. Martin McIntyre, a representative of The Wardrobe museum, and it is very fitting that you read for yourselves how welcome those contributions were received. [Letter]
Last Post:

I am writing with the sad news that my father, Arthur Pike died on 18th May 2015. He passed peacefully away at his home in Tiverton aged 91.

His funeral will be held on Tuesday, 9th of June when he will be interred with his late wife, Jean at East Buckland church, Filleigh, South Molton.

Michael Pike (Son)

Webmaster:
Arthur was a wealth of information during the infancy of the veterans' website and was also a good friend, not to mentions modest, as his account Claim A Charmed Life. reveal's, also see Arhur Pike's Index Card.
Kohima Veteran Visits Japan - Akiko invites Ex Sgt. Roy Welland 5337618, and Ruth Smith, who's late husband fought with the Chindit's to meet Japanese veteran's of the Burma Campaign.

We have known Akiko for several years, and were quite interested when she asked us if we would like to visit Japan. Read, IMPRESSION OF OUR VISIT TO JAPAN OCTOBER 2014.
Last Post:

David Long has sadly informed me of the passing of Kenneth James Wells, better known to his friends and I as Ken, (View Index Card). Who served his country with distinction as the links below lay testimony.

Advance to Mandalay.
Muddy Waters.
Recorded interview.
Letters.

Ken's bravery has also been captured in Col. John Hill's book, Slim's Burma Boy's. Ken is survived by his son Christopher. David Long and his family were very close to ken and his wife Dot and are greatly saddened by his loss.

Kenneth's funeral will be held at The Worthing Crematorium, Findon, West Sussex, on Tuesday 23rd December 2014, at 10am. Should anyone wish to attend, thier attendance will be well recieved.
Dekho! Shows Its Approval:

The Burma Star Associations Journal, Dekho! of Summer 2012 issue 171 records the aims and contact details of the veterans website, giving it a much needed boost. Thank You.
Please Note:
All images, documents and personal accounts found throughout this website belong to veterans, their relatives and patrons, who are kindly allowing you to view them. Please respect their generosity by leaving them where they are. Thank you.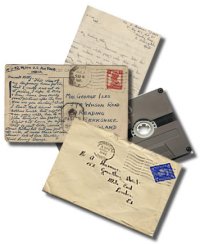 Veterans accounts are discovered
in the most unlikeliest of places.

Please cherish them!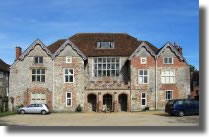 The Wardrobe - Holding in trust, artifacts, archives and records of the Royal Berkshire Regiments.