Return To Veterans Accounts Index
No Time To Dig Latrines
by
C.S.M. Theodore Martin Shave 14749852
.....I was born in Ringwood, Hampshire, 1924, where my father was a butcher, unfortunately his business went bankrupt, he later found work for a company called Bartlett's the butchers, we moved to Wincanton, Somerset to be closer to my fathers place of work, there were only three children in our family at the time, later to become eight, I being the eldest.
.....I attended school in Wincanton, eventually leaving at the age of 14 and gained employment with Cow and Gate the milk Factory where I tested baby food to make sure it was not contaminated.

.....I was called to attend my first medical in Jan 1943 but failed. Near the end of that year I was called for a second time, I was passed fit for active service. January 1944 age 19 I was called to report to Colchester Army Barracks, getting there was another matter, as in that period of time one did not travel as one does today, 2006. A 20 year old 1944, did not travel as one does today, 2006, most families did not venture far from where they lived, mainly due to transport, however I was lucky because we had transport, and did travel, Weymouth, Bournemouth, Poole and Ringwood, to name a few.

.....To join the army would give me the opportunity to travel. I was not worried about the war and having to fight, at that age you don't have fear. I thought it was a job to do even when we were fighting the Japs I still thought that.

.....Eventually I arrived at Colchester Station where I met other chaps, like me we were all a bit naive, and then we heard a loud voice, Military Police ordering us to board trucks which took us to the barracks. We were issued clothing, boots and rifle, then shown our barrack room which held about 30 or so men. During the five weeks there we had our teeth examined, the dentist we all thought were horse doctors, also we had numerous inoculations which was also painful. All this was carried out while we were being drilled, and licked into shape. After five weeks we were all given seven days home leave.

.....After our leave was up we went to a place called Mundesley for intensive training, Mundesley at one time had been a holiday camp. Seven weeks we learning how to use a bayonet, fire a rifle, mortar's, and how to throw a 36 hand grenade plus many miles of marching, while carrying a full pack, every where you went or had to do was done at the double, any rate I did survive, Just.

.....The training we underwent made us think it was for the Normandy Landings. After another 2 weeks home leave, we were issued with tropical kit so we now knew we were either going to the Middle East, India or the Far East.

.....Funnily enough before I was called up I was helping a man Sgt. xxxx who was a car dealer at Bayford, Summerset 3.09.39, when it was announced over the radio that we were at war with Germany. They both said it would be over in six month's, when I was called up I was told after six month's training it would be over, and going abroad to India they said, by the time you've got acclimatized it would be over, in fact it went on for six years.

.....We were put on trucks, and taken to Liverpool Docks and boarded the troop ship S.S. Otranto to Scotland where we meet up with a convoy escort, ready to set sail for Bombay, India. The voyage took approximately 5 weeks. Going ashore at the India Docks, at Bombay everything looked so different to England; the local people appeared to me, to look either filthy rich or filthy poor.

.....After a short rest at a transit camp called Deolali, (Sometimes called Doolallhy Tap), a nick-name given to anyone showing sign's of mental wear and tear, today we call it stress. We were there to get acclimatized to the terrible heat of India which was very hot indeed.

.....I can still remember being in a long queue to collect our food, which was atrocious, and had to watch out for Kite hawks they were the size of eagles, we had our own name for them, Shite Hawks, who would swoop down and take our food right off our plates. Breakfast consisted of boiled rice, sometimes fried bread with an egg, midday curry rice that contained very little meat, always on our guard against these huge birds who were as hungry as us, and sometimes they were welcome to it.

.....From Deolali we were put on a train, a journey of 3-4 days to a training camp in the jungle for more experience of jungle warfare, and when I say jungle it truly was. I suppose we were there 2 weeks which by that time we were all glad to move on as conditions there was poor.

.....About 30 of us were put on a Dakota and flown to the borders of India/Assam, then boarded a 3-decker paddle steamer, with a paddle on each side towards the rear end, up the Brahmaputra river, to where I cannot remember, as the movement of troops was so quick, (in fact not much time to breath), in fact we were told that Japs were close to the borders of Assam.
P 1 :: P 2 :: P 3 :: P 4 :: P 5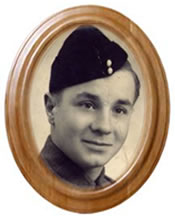 C.S.M. Theodore Martin Shave