Every Burma veteran has a unique perspective of their own wartime experiences, and each are the custodian of a story that needs to be told.
---
Pte. Stanley (Stan) Tracey:

Letter of sympathy and acknowledgement of his bravery and self sacrifice.
C.S.M. Theodore Martin Shave 14749852:

No Time To Dig Latrines.
Cpl. Arthur George Pike 14260370:

Grandfathers Story - A Civilian Goes To War (And Returns Unscathed).
Claim A Charmed Life.
Pte. Kenneth James Wells 14559924:

Advance to Mandalay.
Pte. Kenneth James Wells 14559924:

Muddy Waters.

Written and donated by The Sphinx And Dragon Regimental Journal.
Pte. Kenneth James Wells 14559924:

Recorded interview.
Pte. Kenneth James Wells 14559924:

Letters.
L/Sgt. Norman (Curly) Williams 5334026:

Jungle Adventure.
L/Cpl. William Joseph Lowe 14640525:

Extracts from his unpublished book - Life In The Army.
Donated to the Webmaster.

Off To War.
Transit Camp.
Map Reading Patrol.
Battalion Drafts.
Company Jungle Training.
Trouble Ahead.
Short Incidents, Madaya And Mandalay.
Match Of The Day.
Lost Rifle.
Pre-demob And Home.
Please Note:
Some of the veteran's names have been substituted like so, 'xxxx'. This I have done until such times as permission is granted to include them. Should you however recognise any details relating to a relative or subject, please do not hesitate in contacting me. Thank you. Thank you.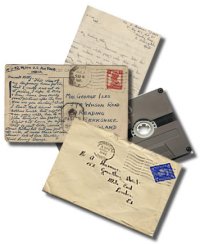 Veterans accounts are discovered
in the most unlikeliest of places.

Please cherish them!