Every Burma veteran has a unique perspective of their own wartime experiences, and each are the custodian of a story that needs to be told.
---
If You Want Me Come And Get Me:

Our father, Leonard Pocock was a member of the 2nd Battalion Royal Berkshire Regiment from 1942 to 1946. And this was his war. [View]
Remembrance Sunday:

L/Cpl. Harold John Jones - Letters Home:
The cost of war that truly leaves it's mark on thousands of generations. [View]
VJ Day 70th Anniversary:

VJ Day: 2nd Battalion The Royal Berkshire Regiment (Princess Charlotte of Wales's), was represented by one of their own. [View]
War In The Jungle:

Sgt. Scott Selwyn - Extracts from recorded interview. Moving through thick jungle, collecting intelligence, and Scott's thoughts on stretcher bearers. [View]
Reasons For Success Of War In Burma:

Col. Hill's reasoning's for the battalion's outstanding success against such a hostile environment and equally hostile foe. [View]
Frank E. Brooks:

My service diary - Burma 1945 to 1947. [View]
Please Note:
Some of the veteran's names have been substituted like so, 'xxxx'. This I have done until such times as permission is granted to include them. Should you however recognise any details relating to a relative or subject, please do not hesitate in contacting me. Thank you.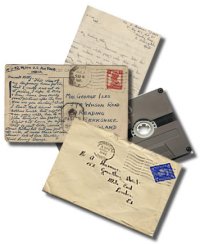 Veterans accounts are discovered
in the most unlikeliest of places.

Please cherish them!