Can you assist in identifying any of the veterans in the below photographs? If so please contact me quoting the reference number also the number attached to the individual. Thank you.
---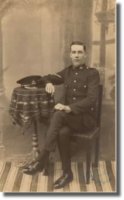 Ref No. 39
All that is known about this veteran was noted at the foot of the picture postcard, which reads:-

Yours truly, Fred.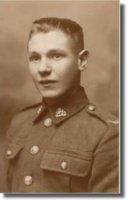 Ref No. 40
There is nothing at all known about this fresh faced young man taken on a picture postcard.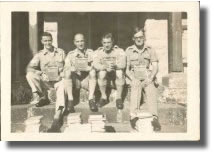 Ref No. 41
This picture is possibly four sergeants of the Army Education Corp in India:

Number:
03. Sgt. Denis Edwin Gilbert.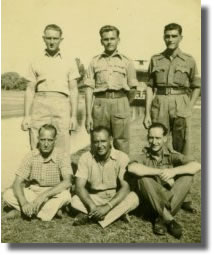 Ref No. 42
This picture was taken in Maymyo in the Spring of 1945 during 12 days rest and refit:

Number:
03. L/Cpl. Edward Norman Casey 5336509.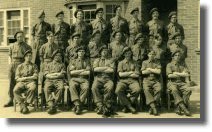 Ref No. 43
Canterbury Army Training:

Number:
14. Ivor Meredith.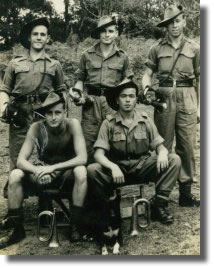 Ref No. 44
HQ Company Kalaw in Burma - 4 fellow Buglers. 1946. Note No. 6, company had a 'Pieards' 1/2 wild dog, who was the buglers mascott:

Number:
02. Ivor Meredith.
04. Funnel - Nickname Smokey.
---
Please Note:
All images, documents and personal accounts found throughout this website belong to veterans, their relatives and patrons, who are kindly allowing you to view them. Please respect their generosity by leaving them where they are. Thank you.
P 1 :: P 2 :: P 3 :: P 4 :: P 5 :: P 6 :: P 7 :: P 8 :: P 9 :: P 10 :: P 11


China Dragon Cap Badge


2nd Battalion
The Royal Berkshire Regiment
(Princess Charlotte of Wales's)
1939 - 1959
Burma WWII