Army Wartime Structure
Wartime Leadership, strengths and personnel placement. Some inaccuracies will be inevitable as the leadership names and placement were recounted by veterans of the campaign and verified where possible. Please contribute.
---
Commander Indian 19th Infantry Division:

1942 Thomas Wynford Rees was appointed commander of the Indian 19th Infantry Division.
November 1944 – August 1945:

The 2nd Battalion The Royal Berkshire Regiment served in the 98th Indian Infantry Brigade under the command of Brigadier. C. I. Jerrard as part of the famous 19th Indian (Dagger) Division in the 14th Army.
98th Indian Infantry Brigade consisted of:-

2nd Battalion The Royal Berkshire Regiment
4/4th Gurkha Rifles
8/12th Frontier Force
Battalion & Divisional Commanders

Battalion H.Q. Company

Battalion Adjutant

Battalion Quartermaster

Administration Company

'A' Company

'B' Company

'C' Company

'D' Company
Note: Approximate. Establishment Strengths:-

Division: 15,000
Brigade: 3,000
Battalion: 800
Company: 120
Platoon: 36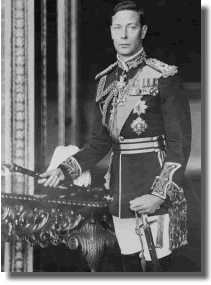 His Majesty King George VI
(14 Dec 1895 – 6 Feb 1952)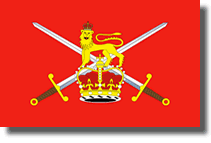 British Army Flag